Gosh, everywhere you turn online you meet pillar posts.
From ultimate guides to mega list posts and more, they just keep coming.
Why this obsession with pillar content?
Well done pillar blog posts aren't just pieces of content. They are valuable education-based sales and marketing tools. If you learn how to create pillar posts you can drive search traffic, leads, sales, and establish thought leadership in no time.
Writing in-depth content seems daunting. But with some guidance, you'll realize it's not as hard as it looks.
In this A to Z guide to pillar pages, I'll show you a simple step-by-step process of how to write pillar content that builds your business.
First, here's the TLDR version.
How To Create Pillar Content (A Quick Rundown)
1. Determine the goal of your pillar page so you produce aligned content that meets business goals.
2. Pick the ideal major topic and sub-topics through smart keyword research.
3. Find a unique angle so your hub page stands out from competitors.
4. Craft a detailed pillar post outline that covers all the bases.
5. Write the pillar page by adding flesh and finer details to your outline.
6. Format the pillar post using the latest SEO content formatting best practices.
7. Link to related blog posts so readers understand the topic fully.
8. Edit your pillar content for flow, consistency of thought, and accuracy.
9. Design your pillar so it looks stunning and draws readers in.
Now that you have a summary of how to write an effective pillar page, let's dig into the details.
What Are Pillar Posts?
A pillar post aka pillar page is a strategic in-depth long-form piece of content that covers all the basics of a broad topic and links out to other posts that go deeper into the narrow sub-topics. Pillar blog posts are typically 3000+ words long because they are exhaustive.
It's an all-encompassing authoritative resource on a specific topic that's the best material on the subject on the internet (compared to what's ranking now). It's the post that towers above everything and dwarfs all blog content ever published on the topic—for now at least. 😀
Pillar content answers all (or most) basic questions readers have about a particular subject. The supportive posts or cluster content surrounding the pillar page link to it and go into more detail about the specific summarized sub-topics.
This graphic from HubSpot explains the concept very well.
It's like the hub and spokes of a bike wheel:
Hub: pillar content that forms the core around which the entire wheel rotates.
Spokes: cluster content that ties into the hub and supports the content introduced by the hub.
Internal links to and from supportive web pages fuze everything together.
Pillar and cluster content combine to form one cohesive whole. A powerful web of carefully crafted content that establishes topical authority and dominates search engine rankings.
It's important to realize that pillar content must support business goals.
People also refer to this pillar posts SEO content strategy as:
Content hubs.
Content clusters.
Content pillars.
Pillar Pages vs Cornerstone Content vs Evergreen Content vs Flagship Content
Other names for pillar posts are:
Evergreen Content


High-quality content that stays relevant for a long time, unlike regular content.

Sky-scraper posts


Content that's so good it rises above all competing posts on a given topic.

Cornerstone Content


Vital foundational content that covers crucial broad topics around which a business revolves.

10x Content Pillar Page
Content that's 10 times better than the top-ranking content for a specific keyword.
Comprehensive Content


In-depth content that covers all (or most) aspects of a topic.

Flagship Content:


Authoritative content that your business is known for because it dominates organic search rankings.
Strictly speaking, these expressions aren't synonyms. But it's safe to say most people use them to describe pillar content.
How long (how many words) should a pillar post be?
Pillar posts are longer than average blog posts because they cover all vital aspects of a topic.
This begs the question: how long is the average blog post in 2022?
An annual blogging study by Orbit Media reveals that the typical post is 1416 words long.
That said, traditionally a pillar page is at least 2,000 words and can go up to 10,000+ words. But with trends showing the average post length is inching closer to 1,500, the new normal pillar content marker is around 3,000 words minimum, which is double the current average for standard blog content.
Factors like niche, topic, competitive analysis, and the goal of the article affect content length. There are no fixed numbers. The issue isn't increasing the number of words in your blog posts. So don't pad up an article in the name of long-form content. That'd be valueless long-form fluff.
Your major concern should be to cover all the essentials of the topic to give readers a firm grasp of the fundamentals. Meeting the search intent and helping readers is more important than fixating on word count.
What are the most common types of pillar posts?
Pillar pages come in different forms, with the popular ones being:
How-to Guide: an in-depth step-by-step instruction on how to do something your audience finds important.
Ultimate Guide: a detailed leave-no-stone unturned discussion of every conceivable aspect of a topic.
Listicle: a mega list post that covers as many points as possible about a topic.
Topic clusters SEO is all the rage because it benefits businesses in many ways.
Why Write Long-form SEO Pillar Content? 5 Undeniable Benefits
Pillar pages have many advantages over short-form content.
1. Rankings
Many studies like the one below from Backlinko show pillar content has higher chances of getting first page Google search rankings than regular posts.
The study showed 3000+ words content gets 77.2% more links than shorter 1k words content.
Pillar pages dominate rankings because:
Comprehensive content answers more searchers' questions.
Thorough blog posts use many related keywords, concepts, and search terms naturally.
Detailed content touches all vital aspects of a topic.
In-depth content is authoritative, so it's referenceable.
Readers stay longer on pillar pages than they do on standard posts.
A longer post is more likely to satisfy user intent.
Extensive content allows you to dig deep and rank for many long-tail keywords.
The more you discuss a topic the higher your chances of appearing on featured snippets.
However, realize it's not the size of the post that matters. Focus on value and helpfulness, not increasing the word count.
2. Reputation
Pillar content is impressive.
It's the best resource ever published on a topic.
Such five-star content or 10x content, as Rand Fishkin calls it, establishes thought leadership fast.
You build authority and become a recognized voice in your niche. Plus, you attract the attention of industry leaders. This opens up more opportunities through guest posting offers, podcast invitations, and collaborations.
3. Reverberation
Excellent pillar posts are evergreen.
Their long-term relevance makes them a valuable content asset worth investing in.
They have lasting SEO and business impact long after you press publish. Exceptional pillar content continues to attract links, drive website traffic, and build authority months or even years after publication.
4. Replication
Epic posts are a rich content asset.
Coming up with content week in and out is a grind. Not so when you have a long-form piece. Meaty posts are perfect for repurposing. You can dice them into many content forms:
E-books
White papers
Slides
Infographics
Videos
Checklists
Social media content
Email marketing newsletter.
These varied content pieces are enough to fuel a whole marketing campaign in no time without starting from scratch. This ensures that you save on content creation costs as well.
Pillar pages are a content whale. Cut off as many content pieces from it as you wish and drive other campaigns.
Click To Tweet
5. Relevance
Pillar content is highly organized.
Because the content focuses on a core topic and related topics it's beneficial on three levels.
Relevance to search engines.
Highly structured content makes it super easy for the Google search engine algorithm to pick user intent and serve relevant content to searchers.
Relevance to users.
Hyper-focused content satisfies user search intent better and gives readers great value.
Relevance to businesses.
Pillar pages make it easy for brands to plan and manage their content calendars.
Lay The Right Foundation For Your SEO Pillar Pages
Brilliant long-form content is a huge undertaking,
It takes a lot of financial and time resources to pull it off.
To make your pillar page project worthwhile, target your best prospect. That'll give you the biggest results. Having clarity on who you are targeting will not only make your epic content resonate, it'll ensure that they take the next desired step in your funnel.
Knowing exactly who will consume the content determines:
What you say.
How you say it.
And, don't just target by company position or demographic. Describe the problem you want to solve for your target audience, e.g.
C-level executives who struggle to find the right people for middle management roles. (Hiring Tips Guide For C-level Executives)
Early-stage startup founders put on many hats and have a hard time trying to stay productive. (Productivity Tips For Startup Founders)
Dialed in your target audience?

Great.

Move on to the next steps.
How Do You Write A Pillar Blog Post? 9 Simple Steps For Scrumptious Long-form Content
Let's get into the practical steps of creating an SEO pillar page, shall we?
Step #1. Decide on the goal of your pillar blog post.
To begin with, establish an obvious goal.
What do you want to achieve?
Do you want to:
Increase brand awareness?
Generate more brand awareness?
Deepen your relationship with customers?
Convert leads into paying customers?
Underline your brand's authority?
Finally, are you targeting the top, middle, or bottom of the funnel?
Having a target from the onset helps you produce content that's aligned with your goals. This increases your chances of success. Without a distinct goal, content is just fluffy stuff that floats on the internet.
Without a distinct goal, content is just fluffy stuff that floats on the internet. 🎯
Click To Tweet
People might read it, but it won't grow your business.
Step #2: Choose the right topic (and sub-topics) for your pillar content.
Once you've identified the goal for your pillar page, it's time to pick the right topic.
Choosing your topic is easy with a keyword research tool like Ahrefs. (See a handy list of SEO writing tools)
For instance, if you sell plant-based food, go to Keyword Explore and search for 'plant-based food'.
From the topic ideas that pop up, pick those with:
A good search volume (anything from 3k+ depending niche).
A broad scope that has many subtopics (5 minimum).
An informational intent that suits SEO blog posts.
A perfect alignment with your dream money keywords.
Don't go too broad or too narrow.
Too broad and you'll face fierce competition and an overwhelming list of hard-to-crack sub-topics with high Keyword Difficulty scores. Too narrow and you'll pigeonhole yourself and find it difficult to get enough sub-topics.
From the list of ideas, 'whole food plant-based diet' looks like a good bet. The topic has many subtopics that have a decent search potential.
Search volume numbers depend on your niche and product or service pricing.
For example, 200 monthly visitors might not look like much. But if you a selling consulting services at $5k a pop, that's nothing to sniff at. But if your product is only $5, that kind of traffic won't be enough to make a positive difference to your bottom line.
Do what makes sense for your business.
It's important to realize that with pillar content, it's about topics, not specific keywords strictly. If you target the right topics, you'll rank for the head keywords, secondary keywords, and then some.
Step #3: Come up with a fresh angle for your pillar post.
Let's face it.
Everything that has to be said about your topic has probably been said already. To gain attention:
Say something entirely new.
Say the same thing differently.
The first option is doable but tough. Producing original content takes a lot of time and financial commitment.
The next best thing?
Saying what's been said unusually.
Find a fresh line of attack.
You can differentiate your post by:
Presenting a contrarian view.
Using fresher examples.
Adding more data than anyone.
Going deeper than everyone else.
Making complex processes simpler.
Coming up with stellar visuals.
Using trending popular culture topics.
To find the right angle…
Research the competitor posts in the SERPS
Scrutinize the leading posts in the search engine results pages to see what you are up against.
What do they do well?
What's the search intent?
How can you improve the top posts?
What's the common thrust of the articles?
How can your post be different?
The post's difference also includes a major element content teams often miss—your brand's distinctive positioning on the subject. Industry topics are similar, but companies view them differently or emphasize one thing over another. What's your unique take on the topic you want to shine through the piece?
Make it obvious so your writer emphasizes it throughout.
Once you've locked in your angle and point of difference, you are ready for the next step.
Step #4: Create a solid outline for the hub page.
Outlines make or break a piece of content.
An outline guides you so you know which aspects to focus on. Without a solid framework to guide you, it's easy to miss vital points. But with one, you cover all the essential points to give your post a chance of competing. Plus, you write much faster.
A magnificent outline:
Springs from deep thought and extensive research.
Structures the post logically for smooth flow and quick understanding.
Identifies the SEO headings H1, H2, H3, H4, e.t.c
Includes a few crucial stats and examples to support your claims.
Breaks down the piece into bite-sized sections for easy writing.
Blog post outline = Higher writing efficiency
An outstanding content brief includes an outline.
Step #5: Write the pillar article.
Identified your goal? Check.
Picked the right topic? Check.
Found a unique angle? Check.
Crafted a good outline? Check.
Now comes the writing part.
This step is straightforward. Flesh out your outline. Add finer details and context to your points so readers grasp them easily.
If your outline is exceptional, the writing stage will be simple.
Here are a few quick tips:
Skip the intro if you are stuck, you will come back to it later.
Make sure your views follow an easy-to-grasp logical structure.
Develop and explain the concept in each section adequately.
Ensure your post flows smoothly between sections.
Include fresh relevant examples so readers grasp concepts faster.
Make it actionable: break down complex concepts into simple practical tips.
Lastly, format the page expertly.
That's what we are going to talk about next.
Step #6: Format the post well.
Structure your content so it's easy to read.
Use these 5 strategies to improve the readability of your mega post:
1. Include a high-level summary on top.
Start by writing a high-level summary at the top of the page to give readers an idea of what it's about.
2. Write a clickable table of contents
Pillar pages contain gazillions of intimidating words.
To make it easy for readers to navigate the page and jump to sections they want, build in a clickable table of contents after the introduction.
3. Use short sentences and paragraphs.
For easy readability, use short (~15 words) sentences and paragraphs.
Only 3-5 sentences per paragraph.
However, mix it up. Include a few long sentences too for variety and better rhythm otherwise your writing will sound choppy.
4. Sprinkle subheadings generously in the body.
Walls of text intimidate readers.
Make your content skimmable by using subheads. Yoast recommends a heading for every 250-300 words.
Blockquotes are another useful strategy. Use them to draw attention to important information.
5. Include bullet points.
Bullets are a handy formatting technique because they:
Spotlight important information.
Break down chunks of dense text.
Group related points together.
Help readers go through lists quickly.
Add visual appeal to your page.
Combine to tell your post's entire story.
That's it.
See what I did there? 😉
With the formatting done and dusted, march on to SEO matters.
Step #7: Link to related blog posts.
A pillar post isn't a standalone page, remember?
It's part of a series of inter-connected pages that discuss similar topics.
Hyperlinks are the glue that binds your pillar page and the supportive pages together to form one coherent topic cluster.
More than likely, you already have a few posts that fit your pillar page topic. A good place to link to related cluster posts is at the end of each section.
If you are using the pillar and cluster content strategy, it's always best to create the pillar page first. This allows the post to get indexed and gain traction in the SERPs while you create supporting content to link to it.
In addition, do other basic SEO housekeeping duties:
Add the exact keyword in the page URL, page title, and H1 tag.
Include the main keyword in the first 100 words.
Massage the major keyword into a few subheads.
Work the keyword into the conclusion.
Add the main keyword and secondary keywords in the image alt text.
Link to external resources to support your views.
Craft an enchanting meta description to boost click-through rates.
Speaking of meta descriptions, here's one I wrote recently.
Done with the SEO-related stuff?
Next up: editing.
Step #8: Trim the fat.
Let's admit it.
The bigger the piece, the higher the chances of rambling. So you must wield the editor's scalpel ruthlessly to remove every extraneous word.
Here are three Fs you should focus on:
Flow: do your ideas flow smoothly from sentence to sentence and section to section? Rearrange misplaced sections and include transition words and phrases.
Facts: did you reference reputable sources to prove the validity of your claims? Cite sources properly.
Fat: does each word in your post deserve to be there? Ensure your writing is tight. Delete any extra or additional words whose removal won't affect the meaning.
Above all, edit for consistency of thought.
Step #9: Make it look nice.
Today's content bar is high.
Not only do readers love quality content, but they also prefer gorgeous posts. Don't take design for granted. Design can turn a meh piece into a wow piece.
That's why more and more brands have realized the vital role design plays in modern content marketing strategy. Designers have become a normal part of serious content teams.
Invest in design. Make it look nice.
Pillar Page Design Tips
Follow these simple basics to create stunning pillar posts:
Lead with a striking featured image on top.
Use appealing custom images, not stock photos.
Break up walls of text with colorful images.
Design a tailored image-rich table of contents.
Here's an example of a nice-looking customized table of contents from Backlinko.

Remember, this is no ordinary post.
So don't stint on investing in visual appeal. Hire someone if you have to. Since pillar cluster content costs thousands of dollars, it makes perfect sense to make design a part of that investment to give your asset the best chance of success. Your investment will pay off handsomely in the future.
Phew.
You've gone through all the nine steps of creating blockbuster pillar content. Congratulations. It's time to press publish and go your merry way, right?
Not so fast my friend.
There's one more thing…
One Crucial Factor That Determines The Success Of Your Pillar Posts…
Your work doesn't end once you hit publish.
If you stop working at the publishing stage, your pillar page will be stillborn.
Without a smart distribution strategy to support and spread it, your precious pillar content dies at conception.
Click To Tweet
Promote and distribute your content aggressively.
Today. Tomorrow. Forever.
There are endless ways of distribution:
Share the post with your email list.
Share the content on your social channels.
Write guest posts related to the page and link to it.
Answer Quora questions and link to the post.
Turn it into other content formats.
Repurpose it into short-form content.
Spread it to your target audience via paid ads.
Ask bloggers/brands you've quoted to share your page.
Content marketing doesn't work without consistent distribution. Distribution gives your post wings to fly.
Want evidence?
Look at these numbers shared on Twitter by Ross Simmonds, a renowned speaker, and digital marketing consultant.
Translation?
Distributed content… daylight—non distributed content.
Distributed content gets 11x more page views than non-distributed content.
I did the Math, ha-ha.

4,995 ÷ 428 = 11,67
Let that sink in.
Build distribution into your workflow if you want your pillar SEO content to produce remarkable results.
A 15-Point Pillar Page Template Checklist
Here's a pillar piece checklist to help you cover all the bases.
Are you targeting your best prospect with this content asset?
Do you have an explicit goal for the SEO pillar blog post?
Which part of the funnel are you targeting…top, middle, or bottom?
Are you sure you've picked the right parent topic/subtopics?
Have you identified the dominant search intent to target?
What's your post's unique selling proposition USP?
Have you designed a precise outline to guide your writing?
Did you cover all the main points comprehensively?
Have you double-checked that you've picked the right format?
Did format the post intelligently for easy consumption?
Did you link to and from all the related blog posts?
Have you made the piece charming by adding visuals?
Have you checked that all links are working?
Do you have a distribution strategy to launch after publication?
Did you invest enough in the design of the piece?
10 Best Practices For Winning Pillar Posts
Follow these latest best practices to ace your pillar page:
Include a gated content upgrade to build your email list.
Choose a keyword with decent search volume and business value.
Follow a straightforward logical structure for easy comprehension.
Incorporate a lot of visuals to rest readers' eyes and give them eye candy.
Refresh your page constantly, so it stays up to date.
Include a clickable table of contents for easy navigation.
Ensure links on your page open on a new tab so visitors can come back easily.
Draw readers in and keep them on the page with visuals.
Add timely prominent CTAs throughout to take readers to the related posts.
Make sure your pillar page is ungated so many readers access it.
Let's wrap things up by looking at some pillar page examples.
3 Best Pillar Page Examples To Inspire Yours
Take a look at these 3 case studies of results-getting pillar blog posts.
Moz has a brilliant case study of well-executed long-form pillar content SEO.
Their page makes it easy for readers to grasp the overall direction of the page and navigate their way through it.
The clickable titles and crisp high-level summaries for each chapter are user-friendly. Consuming the content becomes a pleasurable and intuitive experience.
So, what results did the post produce?
Here are the post's staggering numbers:
40,065 monthly organic traffic.
5,83o organic keywords.
317k backlinks from 13,6k domains.
Not too bad, right? 😉
What makes the Optimizely post unique are the bang-up custom visuals.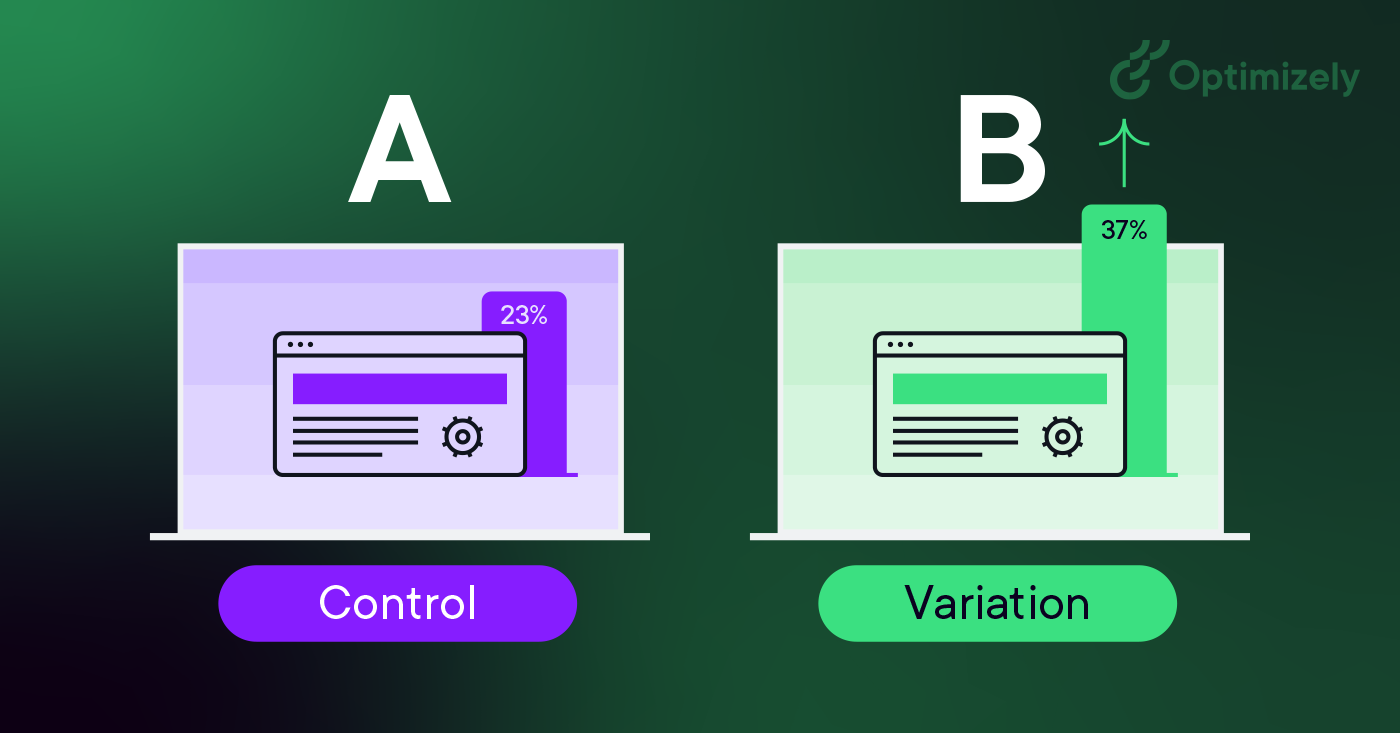 The visuals complement the written content perfectly. Readers get the concepts in a heartbeat.
With such a beautiful balance between visuals and the written word, it's not surprising that the post has done well.
See the article's numbers below:
14,454 organic visitors per month.
5.8k organic keywords.
4.3k backlinks from 1,85k domains.
Optimizely is certainly reaping handsome rewards from its cornerstone page.
With over 7.5k shares and counting, this rich resource is popular with the WP Beginner crowd. Here's a visual of the article's outstanding features.
By repeating the related post's CTA, they ensure most of their readers dig deeper into the subject. Not only that. The WP Beginner team also includes a high-level summary. Finally, they added an affiliate deal CTA to clinch sales.
The impact of the post?
Let's run through the WP Beginner pillar page case study stats:
13,627 visitors monthly.
3,9k organic keywords.
43,5k backlinks from 1,59k domains.
These numbers are magnificent, no matter how you look at them.
So what's the takeaway from these pillar content examples?
Here's the thing.
One pillar page (and cluster content) can change the trajectory of your business forever.
Yep, you can be set for life just from a single article. You can gain tens of passive links, attract boatloads of traffic, boost on-site conversions, open lucrative doors, and gain superstar status in your industry for years to come.
Drive Lasting Results With A Smart Pillar Content SEO Strategy
There you have it.
Your complete step-by-step guide on how to create pillar posts that boost your search rankings, drive traffic, and establish thought leadership. I'm sure you will agree with me. It's not as tough as it looks if you have a clear framework to guide you.
Build that pillar page. Tower over the competition. Bring home the bacon.
Need a proven pillar content writer for your next project? Get in touch today!
About The Author